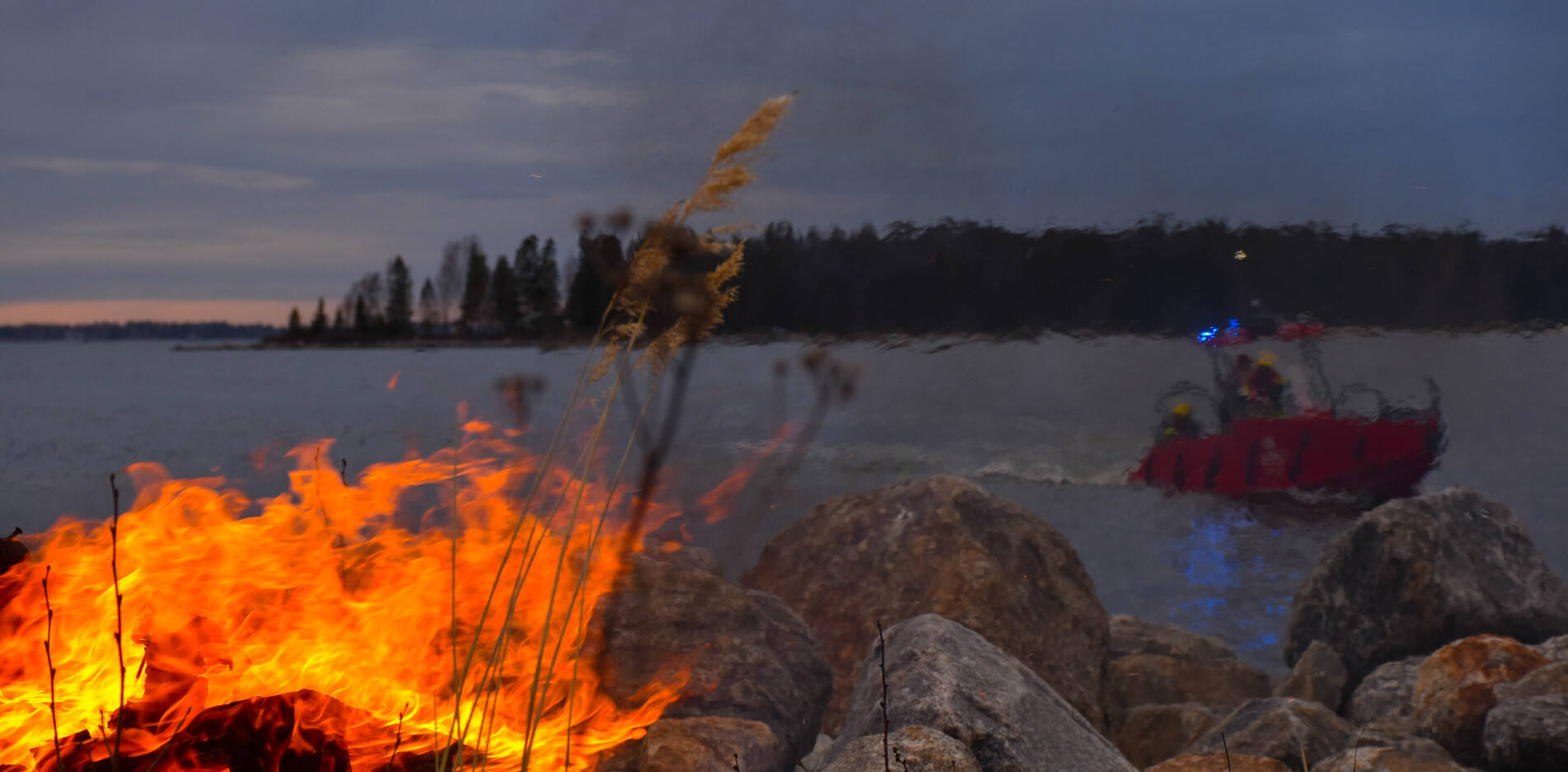 G-Force 8 Rescue version
in cooperation with Greenbay Marine Ltd
G-Force 8 Rescue version by RTF Services
Technical specification G-Force 8 Rescue Version
G-Force 8 is a high-quality and environmentally friendly aluminum boat with a deep V-bottom in the foreship, midships and leveling stern with a load-bearing step in the stern that provides fine driving characteristics at both low and high speeds.
The hull allows a high G-force both in acceleration and during powerful evasive maneuvers without sacrificing safety and high performance
The entire boat is built in high quality (AW5083) aluminum, which is fully recyclable and thus an environmentally friendly alternative.
G-Force 8 can be equipped with rescue and fire-fighting equipment as desired, such as a built-in water pump with integrated water intake and professional fire cannon etc.
The boat can be freely specified for different purposes.
Length: 8m
Width: 2.2m
Weight: approx. 1800 kg with V8-300 engine
Engine: 200-300 hp Mercury 4-stroke outboard. 46 knots with Mercury V8-300 hp
Fuel tank: 200 l volume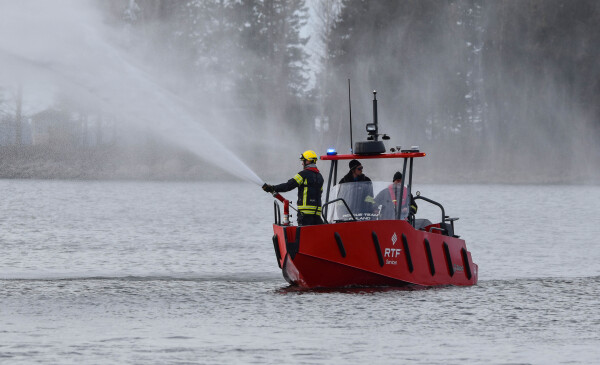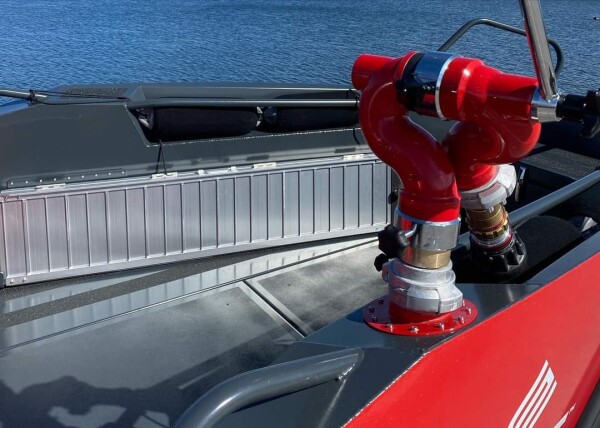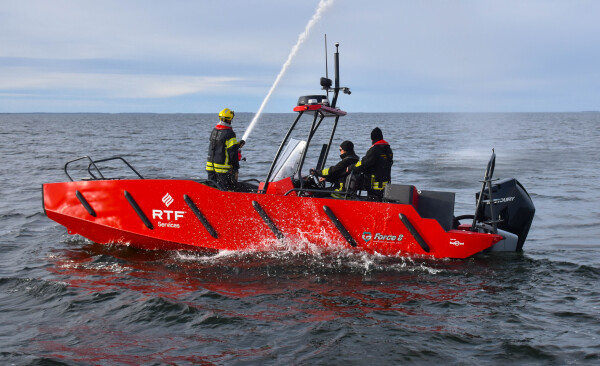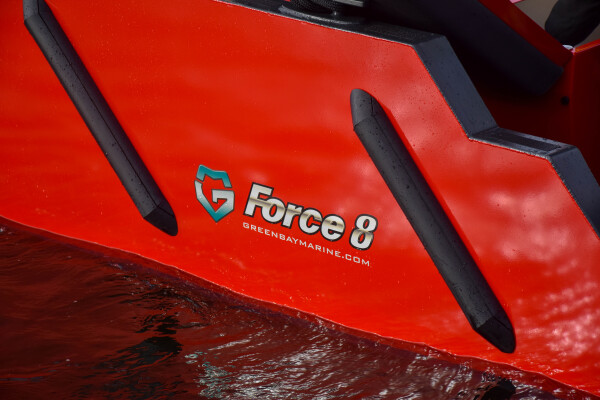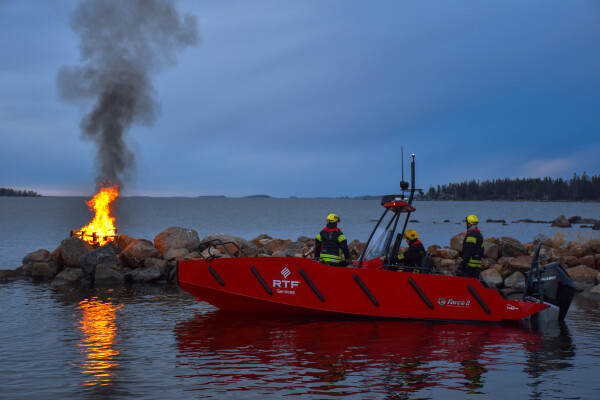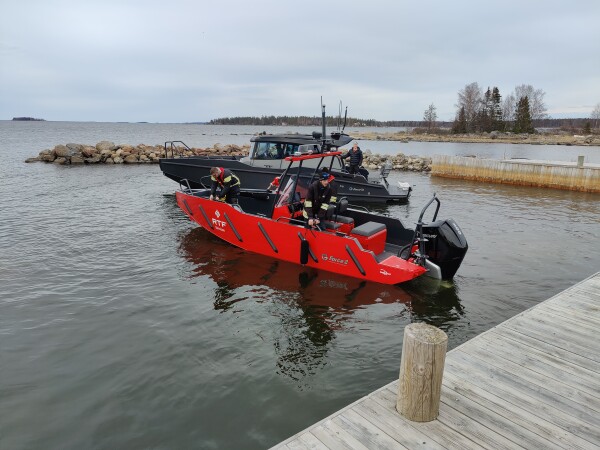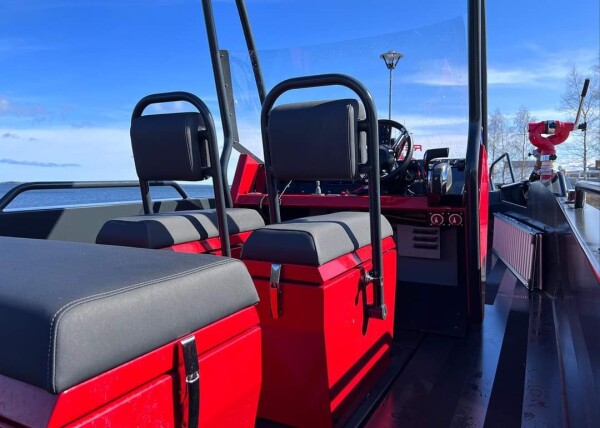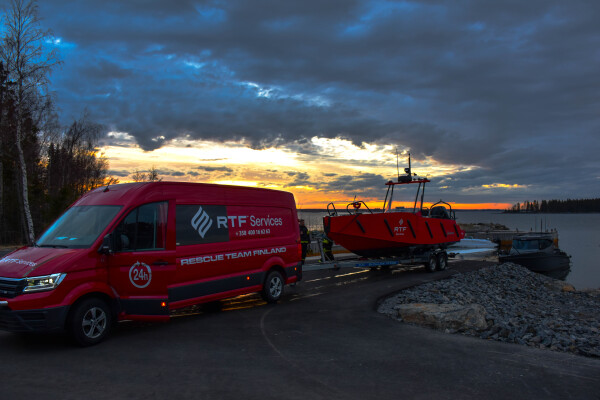 For more information contact Stig-Erik Herrgård
Phone: +358 500 166 263
E-mail: stig-erik.herrgard@rescueteamfinland.fi
Go back to "News"