Lift and transport services with crane trucks and skylifts
We provide combined lift and transport services smoothly and conveniently from one place. Our crane trucks lift cargo directly onto a vehicle's trailer or container for quick transport. We can also provide personnel lift services, if necessary.
The construction sector and other industries often need lift and transport services. We also offer private persons e.g. the lifting and transport of boats throughout Finland.
We also organize special transports
We can lift up to circa 11-ton items. Transports wider than 3,5 meters and higher than 4,0 meters require a special permit. In the event that the allowed length and width is exceeded, we can organize special transports and handle all permits. The customer only needs to order the transport; we take care of all the other transport-related matters.
We cater to most lift and transport needs:
element lifts
roof trusses
cisterns
mounting lifts
boat transports and lifts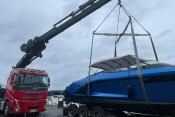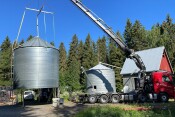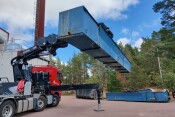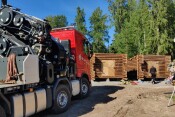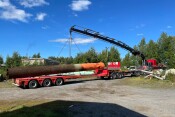 WhatsApp Image 2022 04 05 at 08.28.43 1
WhatsApp Image 2022 05 06 at 08.03.19 5