Efficient Fire and Water Pump Containers for Industries
RTF Services plans, constructs, and rents out diesel-powered fire and water pump containers for various needs and based on the customer's criteria. Our fire pump containers are suitable for both shorter and longer projects in large-scale industries, such as oil ports, power plants and the forest industry. We also have fully equipped fire pump containers for foam and water cannons designed for urgent needs, for instance forest fires.
Fire pump containers are needed in activities and projects that contain an elevated fire risk and when fixed fire protection equipment with foam or water control systems are unavailable. Fire or water pumps may be needed in various situations, for instance when the customer's own equipment breaks down or undergoes maintenance or when the customer's control system does not fulfill fire safety requirements. In recent years, our fire pump containers have been used in oil ports throughout Finland and in large-scale industries in the Vaasa region.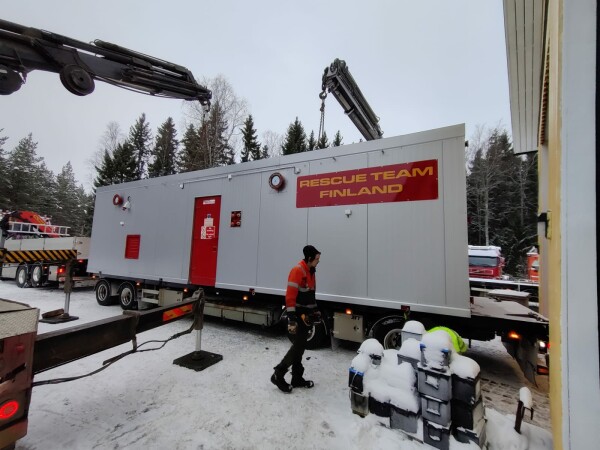 From Planning to a Pre-Installed Fire Pump Container – As Easy As That
Everything starts with planning: the customer describes what the fire pump container will be used for, whereafter we sit down with them and go through their needs, required capacity and other criteria regarding dimensions and equipment. When all this is done, we construct the container and automation based on the customer's specifications. The regulatory capacity and other requirements set out by the Finnish Safety and Chemicals Agency (Tukes) are taken into account in planning.
We transport the fully equipped container to the desired location, install and carry out electrical fitting work on-site, test the equipment, and provide user training. If needed, we can afterwards take care of the operation and surveillance. We conduct check-ups in accordance with the agreement during the rental period, which may vary from one month to several years.
Specifications
Diesel-powered fire pumps
Capacity 3,000 l/min – 25,000 l/min. The pumps may be connected for an even higher capacity
For water and/or foam
Container sizes 10, 20 or 40 feet (3, 6 or 12 meters)
All automation located inside the container
Pumps available insulated or uninsulated
For industries, ports, power plants and the forest industry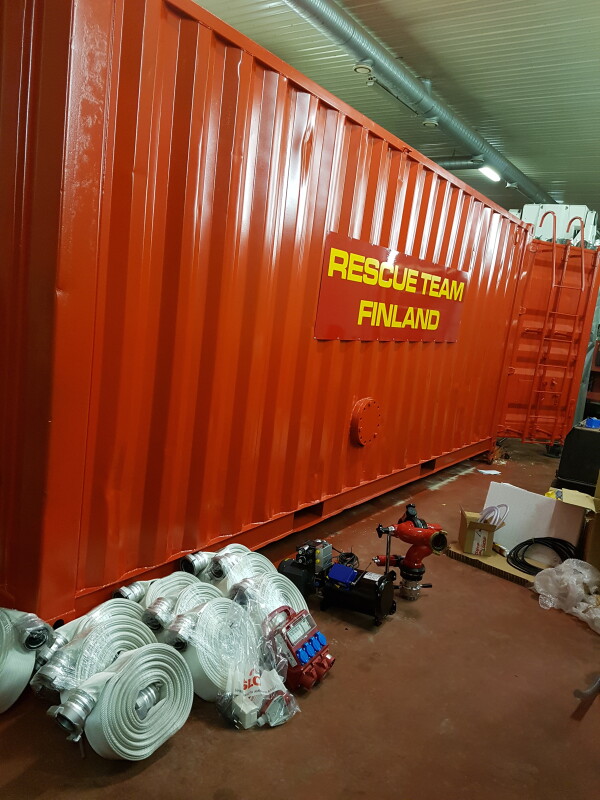 Renting a Fire Pump Container is Cost-Effective and Smooth
Buying your own fire pump container for a temporary need is an unnecessarily expensive investment. We offer a smooth and cost-effective service package that encompasses everything from planning to the pre-installed product, service, and maintenance. We have a well-functioning collaboration network for material procurements and strive to use Finnish suppliers as far as possible.
Choose us when you need to increase your fire protection system's capacity or improve it. We possess the experience and solutions for all kinds of needs – contact us and find out more!