30 years of experience in fire safety work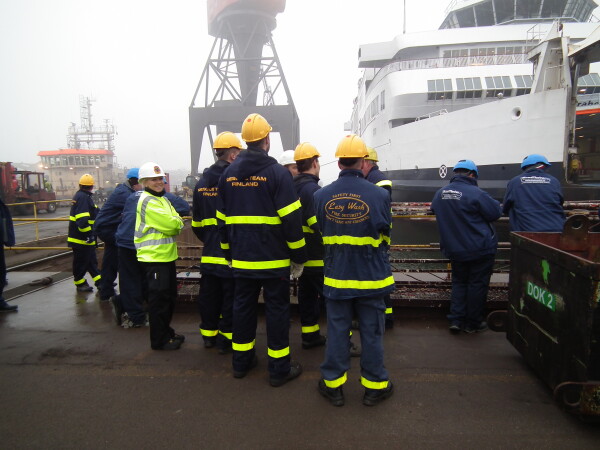 Fire Watch and Fire Guarding Require Knowledge and the Right Equipment
RTF Services provides fire watch services for industries, shipping companies, and shipyards. We have 30 years of experience in fire safety work from various industries and projects. Our area of specialty is fire watch of hot work on ships.
Preparing the area where the work is to be carried out is important in terms of fire safety and, if necessary, we also clean surfaces before commencing the watch. The area is checked in a preventive purpose: dangerous constructions are protected, flammable materials and inventories are protected, and any oils on the floor are covered with foam. The person conducting the hot work describes the work process to the fire guard, who ensures that protective measures are completed before the fire watch begins. We monitor the work on-site and ensure that the environment remains as safe as possible both during and after the work.
The person conducting the hot work must have a valid Hot Work License. The customer can issue the license on their own or use RTF Services as the issuer.
RTF Services utilizes firefighting equipment that consists of e.g. fire pump containers and foam equipment and is modified for projects of different sizes and difficulty levels. Our mobile fire containers are equipped as fire trucks and can be hoisted up onto ships to function as on-deck fire stations, if necessary.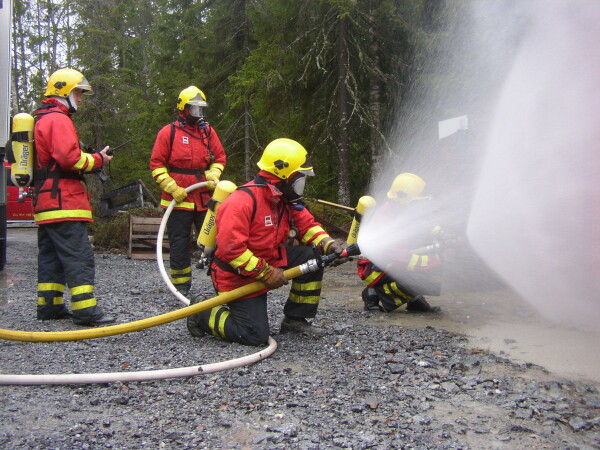 Ensure the safety of the staff and operations
We have extensive experience in fire watch and comply with national SFS standards that regulate hot work and fire watch. Our fire guards are experts in fire safety, trained in hot work, and possess training or experience from the rescue industry.
Our task is to ensure the safety of the staff and operations. We possess all the necessary fire equipment and always bring with us more than enough, for instance extra extinguishers, clearing equipment and thermal imaging cameras.
Based on the project's specific needs, fire watch can be complemented with:
Fire Guarding
Fire guarding is a form of fire watch that is carried out after a fire or during hot work. It is required e.g. in cases of house and industry fires in order to ensure that the object does not reignite. Insurance often covers fire guarding after a fire. Hot work fire guarding offered by RTF Services always contains at least one hour of fire guarding.